VentureShield® Paint Protection Film
See also: VentureShield Paint Protection Film – care advice
NB: To find a VentureShield supplier or fitter Google:
"ventureshield motorcycle paint protection" 😉
See also: Motografix Motorcycle Graphics / Decals for 'Looks' and Paint Protection
 

hardstyling.co.uk (website down) At HardStyling we understand that protecting your pride and joy is what concerns you, however, we also understand that decisions over the protection of your motorcycle cannot be taken lightly.

So you've bought the bike of your dreams- congratulations!

But what's the point of spending all that hard earned cash if you daren't take your new wheels out for a spin for fear of stone chips or scratches?

Hardstyling will put an end to that fear. Our highly qualified and fully insured fitters will soothe your worries by applying Ventureshield protection film to your motorcycle body and trim panels.

We're good at what we do and work quickly and efficiently using only the most up to date methods. Plus, our offer of a lifetime warranty means you can rest easy and enjoy your motorcycle as it was intended- blemish free and beautiful!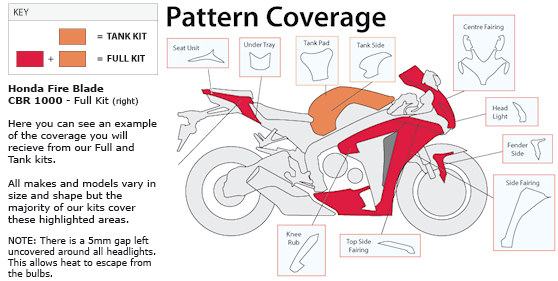 Typical VentureShield motorcycle protection kit:
VentureShield's strength and durability is second to none. It protects against a lifetime of stone chips and scratches making your vehicle the envy of friends and neighbours.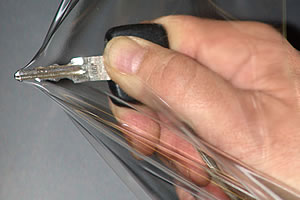 VentureShield has been tested and approved by motor industry giants such as Mercedes, Ford and Ferrari and is used by all the leading F1, GT, NASCAR, and WRC teams. Need we say more?
For more information visit our website…
hardstyling.co.uk (website down)