Flamingo Corse Italian Motorcycle Parts
Flamingo Corse – our strength is in the design and fabrication of special parts to replace standard parts on your motorcycle, designed by motorcycle enthusiasts.
APRILIA, BMW,  DUCATI,  HONDA,  KAWASAKI, MV AGUSTA,  SUZUKI,  YAMAHA
Specialists in the production of parts for Ducati motorcycles
1098 / 1198, 1199 PANIGALE, 748 / 916 / 996, 749 / 999, 848, 998,
MONSTER 696, MULTISTRADA 1200, STREETFIGHTER
The company Flamingo Bike Racing was founded in 1997 with a strong passion of the owner Marco Ribaldeschi that by being a motorcycle racer and knowing the actual needs of motorcyclists designed and created fairings, panels and accessories for both road and race use.
The primary objective of the company is to offer quality products at fair prices and designed so that even a layman can fit them.
We have reached a level of production, quality standards and innovation to the point where we have gained the trust of DUCATI MOTOR HOLDINGS to become an official supplier of Ducati Performance accessories, available for purchase at official DUCATI STORES.
Flamingo Corse Ducati Motorcycle Parts
& Accessories
Featured here Flamingo Corse parts for the Ducati Multistrada 1200 – Flamingo Corse specialise in fibre-glass, carbon fibre and perspex parts production.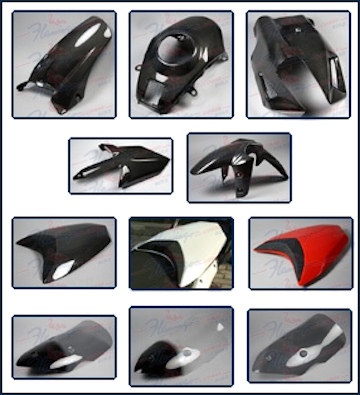 Flamingo Corse produce a range of high quality Carbon Fibre
parts for the Multistrada 1200
Featured Product
Flamingo Corse Pillion Seat Cover / Cowl
– enhance the appearance of your bike and increase under-seat storage
Delivered ready to install, does not require any changes to your bike,
fit exactly like the original Ducati pillion seat.
Available in Red, White and Black
plus Carbon Fibre version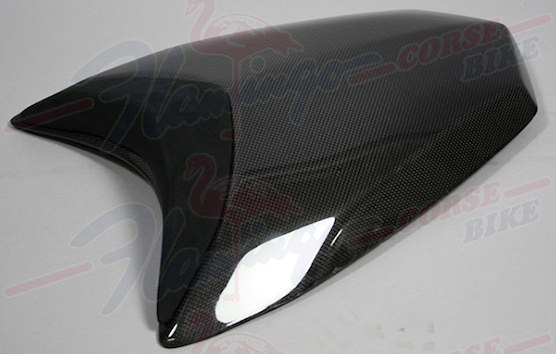 Additional stowage space