Gadgetguy – GPS, SatNav & 'Gadget' Mounts and Mounting Brackets
Tired of looking for right GPS mount or mounting bracket for your bike? Or are you looking for a particular GPS mounting system worthy of your motorcycle?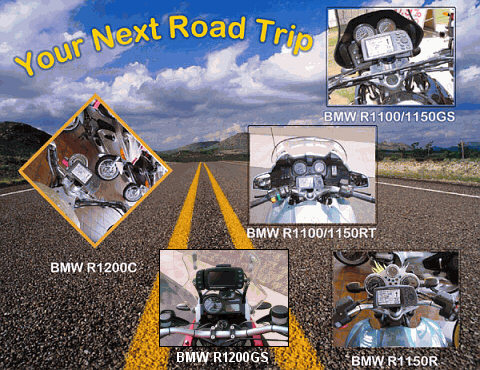 Search no more!!!
You will find everything you need to upgrade your motorcycle with the GPS system of your choice at…
GadgetGuy.net is a 'one man' company run by Genna Kim. He designs, manufactures and sells the bracket kits which are designed for the installation of wide variety of GPS units, XM radios, cell phones and other gadgets on motorcycles, regardless of year, make or model.
There's a few photos of installations further down this page that will give you an idea of the quality of these great GPS (and other gadget) motorcycle mounts/brackets.
Detailed information about GadgetGuy bracket tree components can be found at his web site GadgetGuy.net. It is better to visit his web site before going to his Yahoo Store "GPS for Less" as on the web site Genna explains functions of individual components. So when you get to "GPS for Less" you will know which component(s) to pick. They are not 'cheap' as the store name may imply but great value in consideration of the top quality materials used and the superb production standards – same principles as Arai helmets, Kushitani leathers and BMW motorcycles….you get what you pay for!
Since Genna is the only "GadgetGuy" behind GadgetGuy.net Genna himself answers your e-mail inquiries. He is quite prompt about it and if you are not sure what bracket tree components you need for installation of your gadget he will always help you select the best bracket tree combination that fits your personal requirements/motorcycle and riding needs.
A few examples of Gadgetguy GPS installations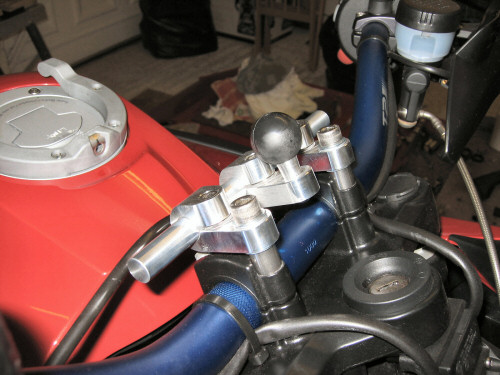 AndyW's Gadgetguy R1200GS handlebar mounting with RAM ball

AndyW's Garmin Zumo / Gadgetguy R1200GS handlebar mounting
High res versions of the above two photos and several more can be seen here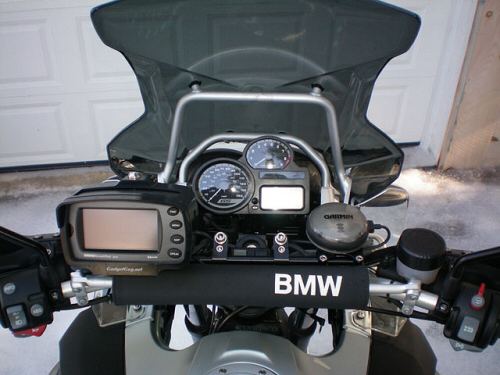 BMW R1200GS Adventure – Garmin StreetPilot

R1200GS – GPS Bracket kit / BMW Navigator 2

R1200GS – GPS Bracket kit / BMW Navigator 2 (view2)

Ducati ST4 – Garmin Zumo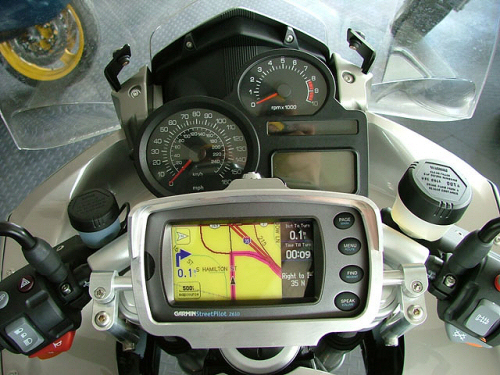 BMW R1200ST – Garmin StreetPilot

Triumph Sprint ST – Garmin Zumo

BMW R1200RT – Garmin Zumo

Yamaha FJR1300 – Garmin StreetPilot

BMW K1200RS – Garmin Zumo

R1200GS 'Gadgetguy' special! 🙂
As I said before, just a few examples – follow the link below for lots more photographs of the Gadgetguy's extensive and versatile range of GPS mounts/brackets installed on a huge range of motorcycles: www.gadgetguy.net/PhotoGallery/PhotoGallery.html