Multistrada 1200 – Southern Thailand Road Trip
By Ducatisti.co.uk member 'Psychotwin' (aka Lamb)
NB: Larger versions of photos plus many more here
Two weeks ago four of us went on a road trip riding from Kuala Lumpur, Malaysia to the Southern part of Thailand. Two R1200GS's, one KTM 690 and myself on my beloved Multistrada 1200 (Mutley:-)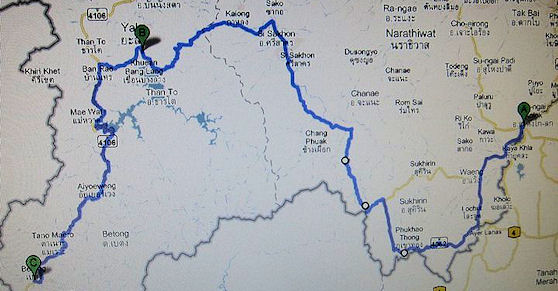 Total distance covered, 1200Km's of highways, B roads, gravel track 30km's, loads of twisties and about 20km's of off roading in one of the three National parks we went through. We opted for the 20 kliks off road as opposed to the 70km's if we had to use the B-roads.
Great trip amongst four friends, nice places to see, virgin rain forest jungles and heaps of Thai soldiers towards the end of our trip at the Thai – Malaysian border. The Mutley I must say performed flawlessly through out the trip and the ability to use all 4 riding modes was surely fun and also a plus point compared the the other bikes. Off roading was a bit scary for me especially as I have not put on any crash bars (ordered SW Motech bars and awaiting delivery before my next ride there next month 🙂 ) and the 17 front tyre meant a little more work compared to the rest.
I (the Multistrada 1200) created a commotion amongst our Motorad group here as they thought that the Mutley wouldn't be a capable bike to do off road riding and also because it costs close to 50K USD here!!! Well one thing is for sure, I proved them WRONG!! 🙂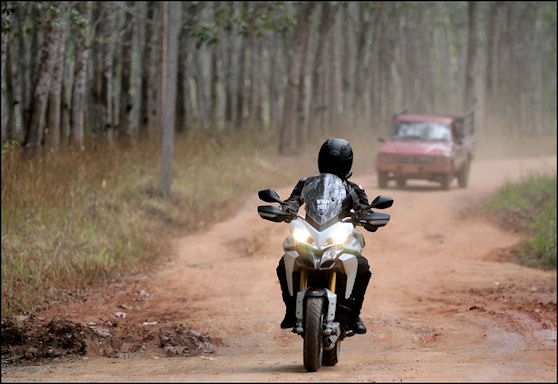 Here are a few more photos of the ride………..
Ride safe!
Lamb