"Earthmover" at work – R1200GS action photo shoot
ukGSer Mark "Earthmover" had an idea……
I had this daft idea about getting a photograph of a GS doing something daft, like clearing the tabletop at my local MX track. The problems were:
a) finding someone who could actually use a camera.
b) finding someone dumb enough to try it.
c) coordinating a) and b) with some dry weather.

Denise knows a photographer and gave me a voucher for a shoot for Christmas to be taken at a place and time of my convenience. So that's (a) taken care of.
As I now have the voucher, and the bike, my R1200GS, it looks like (b) is going to be me then!
Playing at the track with friends on enduro bikes, I realised that the prospect of launching the GS wouldn't be a problem……landing it safely however might be a different proposition!!
I could just about make the down ramp on the Honda, if I came up short on the GS I would make the evening news. "Earth tremor near Chester, 5.5 on the Richter scale!"
So I made my own tabletop, somewhat lower and shorter at the quarry where I work. By starting with a perfect up-ramp, I could then try the jump slowly and extend the "top" to the optimum length for height/landing ratio as I increased speed. Once that was done, it was a case of waiting for good weather and the photographer to be free on the same day.
Nicolette (Nic) Wells is the camera pilot, and her website is www.nicolettewellsphotography.com
….and here's the results 🙂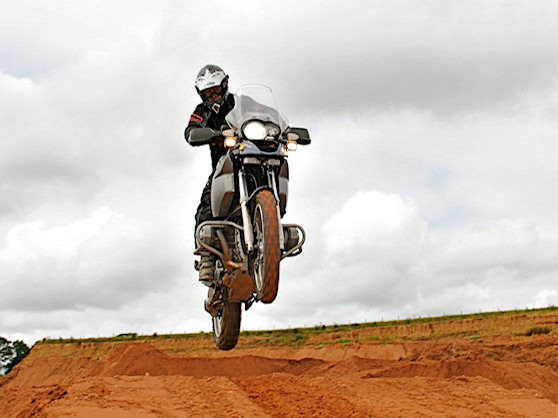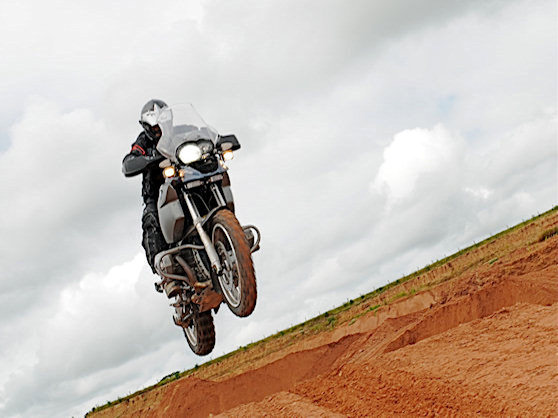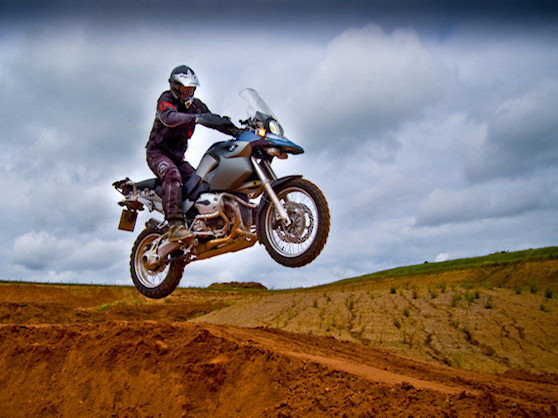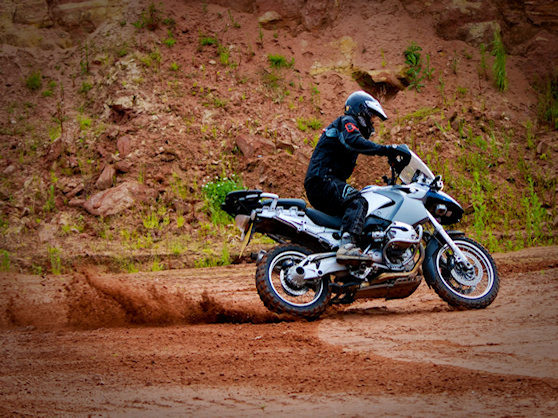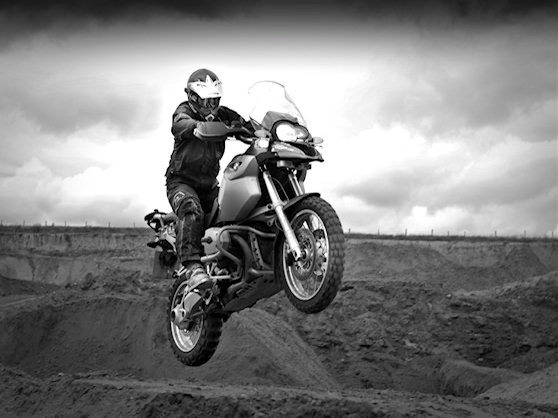 See full size versions of the above photos here
See Mark's photo collection here: http://earthmover.smugmug.com/
…and don't forget Nicolette (Nic) Wells Photography!