Multistrada 1200 / MTS1200 Ohlins Suspension SCU – Upgrade to Semi-active Suspension Control
 
See also: Ducati Multistrada 1200S 'DES' Suspension
See also:
Multistrada 1200 Ohlins SCU upgrade related forum discussions:
'Ohlins Mechatronic Suspension' – http://ducatiforum.co.uk/f6/ohlins-mechatronic-scu-12832
and
'Ohlins Suspension Control Unit (SCU) coming' –
http://www.ducati.ms/forums/216-2010-current-2nd-generation-watercooled/201009-ohlins-suspension-control-unit-scu-coming.html
Ohlins Suspension Control Unit (SCU) upgrade – Installation and Setup (below;-)
A couple of Ohlins rear suspension images I don't think I've included elsewhere:


Multistrada 1200 rear electronic suspension – Ohlins TTX36 / TTX DU8600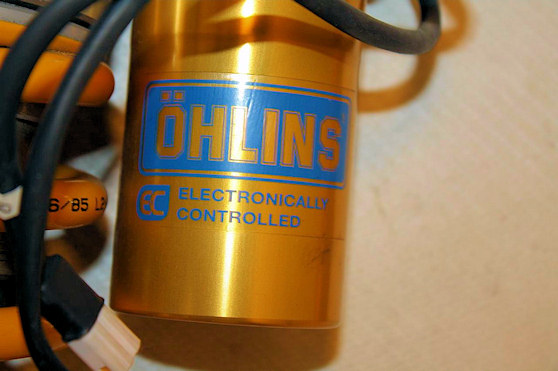 ---


Established in 1989, authorised Ducati Dealer – large fully equipped workshop capable of all types of work including servicing, repairs, insurance work, Mots, race set up suspension work etc undertaken by our factory trained technicians.
Our busy servicing and parts department is able to supply or supply and fit Ducati performance parts and quality accessories, such as the new Ohlins SCU upgrade for the MTS1200, from other manufacturers making personalising your pride and joy an easy and pain free process. Contact our parts department for more information.
www.hysidemotorcycles.co.uk
---
Ohlins Suspension Control Unit (SCU) upgrade – Installation and Setup
NB: See below, for PDF install / fitting instructions and installation and set-up videos
MTS1200 Ohlins SCU (suspension ECU) unit details:
♦ Part No 35000-03
♦ Retail price – £207.60 + VAT (RRP July 2013)
♦ Fits Ducati Multistrada 1200 S, 2010-2012
♦ Semi active suspension
♦ Twice the adjustment range
♦ Easy plug-and-play installation
♦ Integrates with original Multistrada dashboard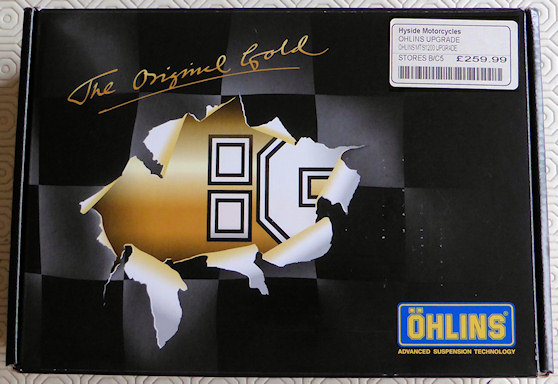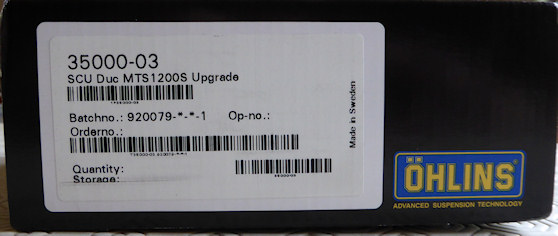 Once the electrical connector block from the bike's wiring loom is disconnected from the OE SCU removing the rubber mounting complete with the SCU / ECU makes life much easier removing the SCU from the mount and installing the new unit – just snip the cable ties and the rubber mounting pulls away from the sub-frame rails (make sure you have replacements for the cable ties!).
I don't think there's need for further comment, everything you need to know is in the Ohlins installation guide below and there are the two videos for further clarification.
NB: Do head the warning in the instructions to disconnect the bikes battery BEFORE disconnecting the OE SCU 😉
This allows the Öhlins SCU to be integrated into the bike's electronics system. After installing the Öhlins SCU and re-connecting the battery the electronics system will be able to recognise the Öhlins SCU and will not send out any error codes, etc.
It is also a wise precaution to prevent any possible damage to sensitive electronic items such as the suspension control unit.
Ohlins SCU Installation & Set-up Guide (PDF)
DES Setting Function (Ducati Electronic Suspension) (PDF – extract from the MTS1200 Owners Handbook / Manual)