Multistrada 1200 Track Day Shots
MTS1200 Multistrada 1200:
Track, PIR (Portland International Raceway)
5-16-2010
Eastside Motosports
'lotus54' (Multistrada.net) – I took a short ride on the 1200 today- not very far and hope to get a longer one in soon. I quite liked it (except for the centre stand tab mentioned by some people). Great 'fueling' and felt very good.

A buddy took it out on the track and passed quite a lot of guys.
He used to own a Multi and had ridden it on the same track. It would 'wallow' on the high speed (pinned in 5th) corner. This one was rock solid and he said it was VERY good on brakes.
157 mph and hard on the brakes for turn 1 and he said it felt great.
Larger versions of the photos here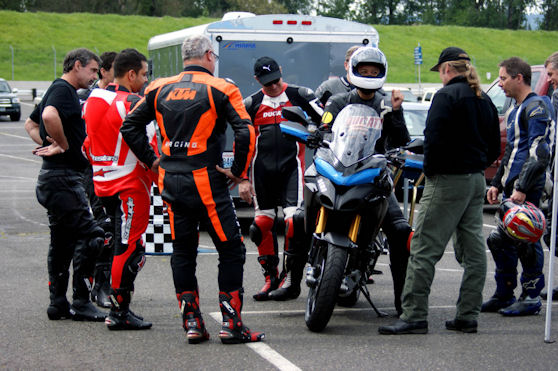 Too quick for the cameraman?! lol…